Research
A great many studies on the efficacy of BWSTT can be found. The Public Medical Library as listed below is a good place to start a search on BWSTT. The GlideTrak is one of several BWSTT tools used to reach goals stated in BWSTT studies.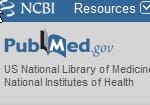 PubMed selected studies below
U.S. National Library of Medicine
National Institutes of Health.
Orthopedic
Copyright © 2010 - GlideTrak.com - All rights reserved.