Support
Welcome to GlideTrak Customer Service and Support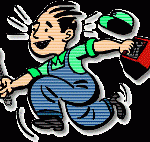 If you have a service question or request, please either call us (541) 292-7520, or click the TOOL BOY to the left and then use the contact form  comment to submit your service inquiry directly into our system and an GlideTrak Service Representative will contact you directly as soon as possible.GlideTrak is dedicated to supporting our customers and we look forward to hearing from you!
View our GlideTrak Training and Quick Start  Guides online HERE….

CE Certification
The CE mark is a mandatory European marking for certain product groups to indicate conformity with the essential health and safety requirements set out in European Directives. The letters 'CE' are an abbreviation of Conformité Européenne, French for European conformity. The CE mark must be affixed to a product if it falls under the scope of the approx. 20 so called 'New Approach' Directives. Without the CE marking, and thus without complying with the provisions of the Directives, the product may not be placed in the market or put into service in the fifteen member states of the European Union and Norway, Iceland and Liechtenstein. However, if the product meets the provisions of the applicable European Directives, and the CE mark is affixed to a product, these countries may not prohibit, restrict or impede the placing in the market or putting into service of the product. Thus, CE marking can be regarded as the products trade passport for Europe.
The CE mark is not a quality-mark. First, it refers to the safety rather than to the quality of a product. Second, most quality markings are voluntary opposite to the CE marking, which is mandatory for the products it applies to. CE indicates conformity with mandatory European safety requirements. European conformity is certified by following clear and understandable procedures, the so-called 'conformity assessment procedures'.
All GlideTrak equipment is CE certified.