Sports Performance Enhancement

Top

Gain the Competitive Advantage of BWSTT
GlideTrak™ makes cutting edge, unweighting technology used by professional sports teams, elite training centers and top physical therapy clinics easily affordable and accessible to your athletes now!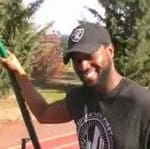 Accelerate to New Training Highs
Sprint and interval train with stunning power and speed as only about 30% (or less) body weight pounds the ground! (SEE BYU study)
Maximize Workouts
Go ahead, add more training days or long and intense workouts. Get the most out of every workout. With GlideTrak™, there is surprisingly little to no post exercise soreness and stiffness. Plus, you don't have to worry about the risks associated with excessive impact.
Experience the Recovery Training Edge
Let your joints recover and still give your body a workout. GlideTrak™ provides important active recovery workouts and maximal aerobic conditioning but without the usual soreness, fatigue and eccentric tissue breakdown from standard training.
Cross Train Like Never Before
GlideTrak™ is the closest simulation to actual running ever developed in an affordable and easily accessible system for competitive and recreational athletes.

Top

Performance Enhancement Workouts
The GlideTrak™ is adaptable for your own unique training needs:
Stride lengthening and enhancement
Over Speed Training (without over-impacting joints)
Power training
Interval Training
High knee running
Reciprocal bounding (long jump approaches)
Double leg bounding
Single leg training

Stretching

Simultaneous Resistance Training
Top

Conditioning Larger Athletes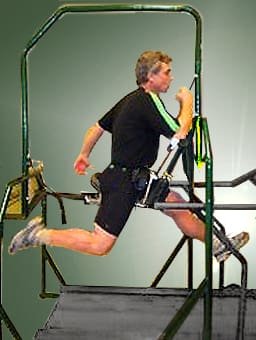 • Get the most performance from larger athletes, especially football linemen.
• Great for off season weight loss or management and for building an endurance base prior to the start of a season.
• GlideCycle™ products are more comfortable on joints, promote enhanced running motion and help to prevent injuries, especially in larger or predisposed athletes